Marketing Trends 2023
The Secret Source Specialists are always striving to be ahead of the curve when it comes to thought leadership within sales, marketing and business growth. So it was great to be mentioned in this year's Network Pulse Check 2023 published by The Go Network! Read more below.
About the Pulse Check:
From investing in brand-building to the growing challenge of attribution and data analysis to changing consumer expectations, this year's 'Pulse Check' survey asks 150+ in-house and agency marketing leaders to share their predictions on the trends, challenges, and opportunities they're expecting to see in 2023.
Reading the report, it is clear to see that certain areas are finally coming to the fore. Area such as ethics and quality over the constant churn of messaging and assets we all experience within the channels we are connected, in both our personal and business lives.
With nearly 10,000 different MarTech solutions to choose from and over 25,000 marketing agencies in the UK alone, then is it any wonder companies can feel a little overwhelmed! Typically, clients come to Secret Source Marketing because they just want simple answers and real action to business growth challenges and what to do with their marketing.
Secret Source Marketing was mentioned in the Pulse Check Report, because our specialists highlighted the fact that without proper systems in place, a sales and marketing director can run the risk of accelerating poor processes, which in turn can cause poor quality reporting and affect future lead generation campaigns. However, the reverse is also true, therefore companies come to us to get this right first and help to build for future success
Among the top ranked trends included in the report included; having personalised experiences and quality communication as high on their agenda. Another trend among marketing leaders was investing in organic growth channels, compared to quick fixes and short term gains. Other trends mentioned in the report scoring highly were being ethical, sustainable and accountable for actions, all becoming increasingly important for consumers, companies and their associated supply chain.
As a marketing leader, sales professional or business owner, you may be finding it challenging to know which way to turn to help your marketing? So in 2023, instead of pursuing down a path that could end up fruitless, why not just invest an hour to sit with us on a Discovery Call, where we will give you a clearer picture. Then, armed with the facts, you can start to grow your marketing operations efficiently.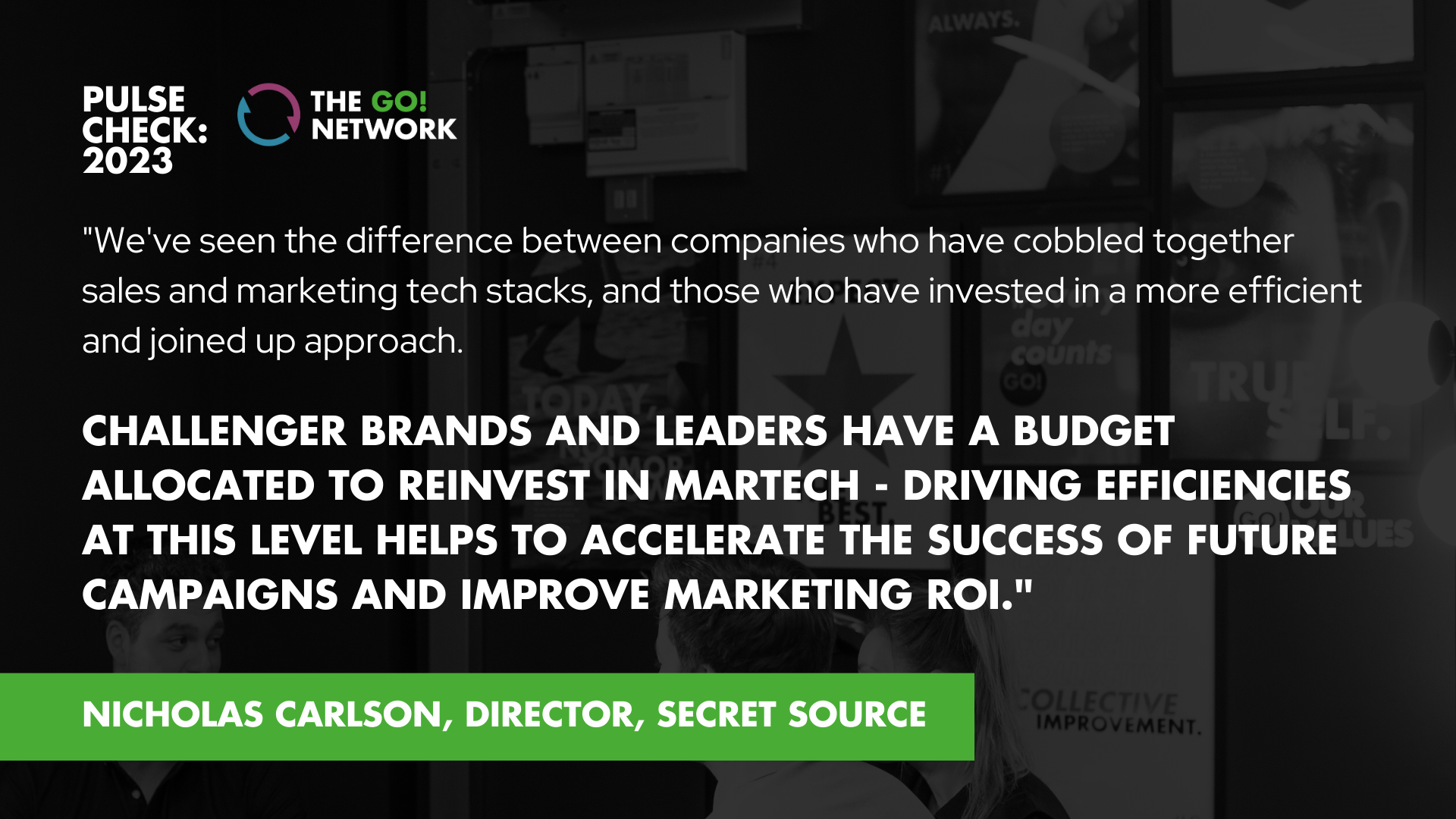 Readers also read;