What Is Omnichannel Marketing?
Omnichannel has been a hot topic for a while, but achieving a true Omnichannel approach is not as simple as it seems. In this article we discover:
What Omnichannel really means?

The pitfalls to avoid

The benefits of being truly Omnichannel

A few neat tricks you can use when developing your own Omnichannel experience.
Let's share some 'Secret Source' - An Omnichannel experience is not only where physical and digital worlds collide, but rather where they learn to co-exist and thrive. The overall mission is to benefit the consumer whilst providing useful, integrated data so the vendor can provide continuous improvements and remain competitive and relevant.
What is Omnichannel Marketing?
Omnichannel marketing creates a seamless experience through the buying cycle, including post, repeat sale experiences, crossing different platforms and media in both the physical and digital pace. For example, rather than the traditional bricks and mortar experience, a customer might want to browse online, reseach through multiple channels, order or book, then visit instore to experience or purchase your offering(s). This is not exclusive to B2C, but also being successfully used within the B2B sector.
People often confuse 'Omnichannel' with 'multichannel'. The difference being, multichannels utilise different channels in streams but the experience can still be linear, whereas Omnichannel marketing will utilise those same channels, but allow the consumer to switch between channels without affecting the experience, whilst learning and using data between each channel to help provide a more tailored approach and react accordingly to the buyers needs. This ability to take information from one channel enhances the experience in the next channel as opposed to a siloed approach with the multichannel approach. Therefore, an Omnichannel experience, once successfully achieved, can provide a more powerful, personalised and better user interaction all round.
Branding, tone, vernacular and experience should remain consistent across the Omnichannel process. A good Omnichannel process should be a personalised and clear experience, therefore the buyer should be under no illusion to where they are in the process, next steps and how to get the most from the experience.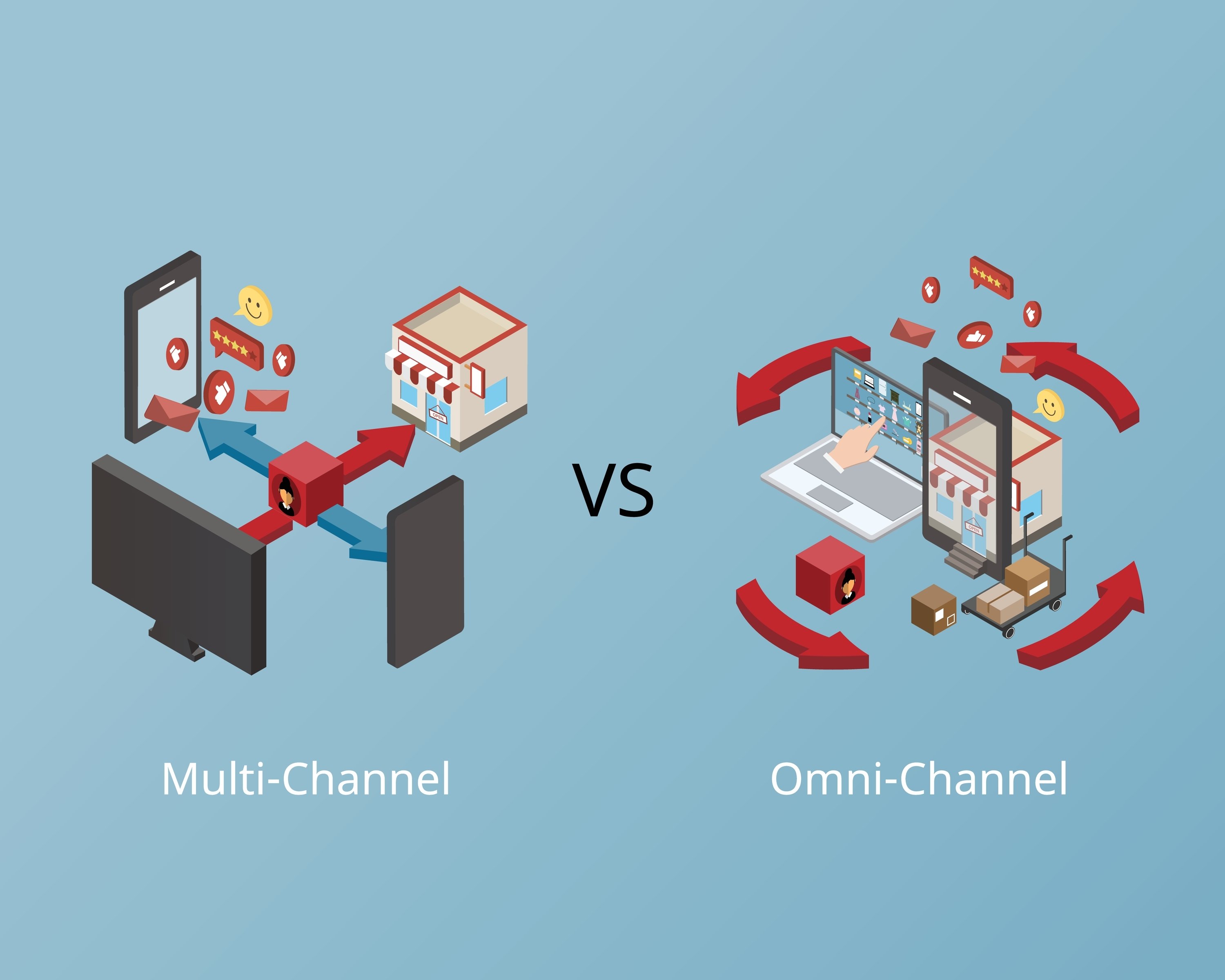 Companies with extremely strong Omnichannel customer engagement retain on average 89% of their customers, compared to 33% for companies with weak Omnichannel customer engagement. (
Aberdeen Group
)
The pitfalls of Omnichannel Marketing
1. Expectations are high - If your Omnichannel sales, marketing and service process are clunky and not slick, then you may in fact receive negative feedback!
2. Processes need to be agile - Not everyone is the same. With many macro, micro environmental variables in play, both within the physical and digital worlds, a buyer/customer/partner still has power of 'free will'. Customers are expecting real-time decisions to be made, not long delays or automated systems 'spitting them out' into god knows where or indeed resetting their current journey back to the beginning. Unlike a game of 'snakes and ladders', an Omnichannel Marketing and customer jounrey needs to be a positive experience.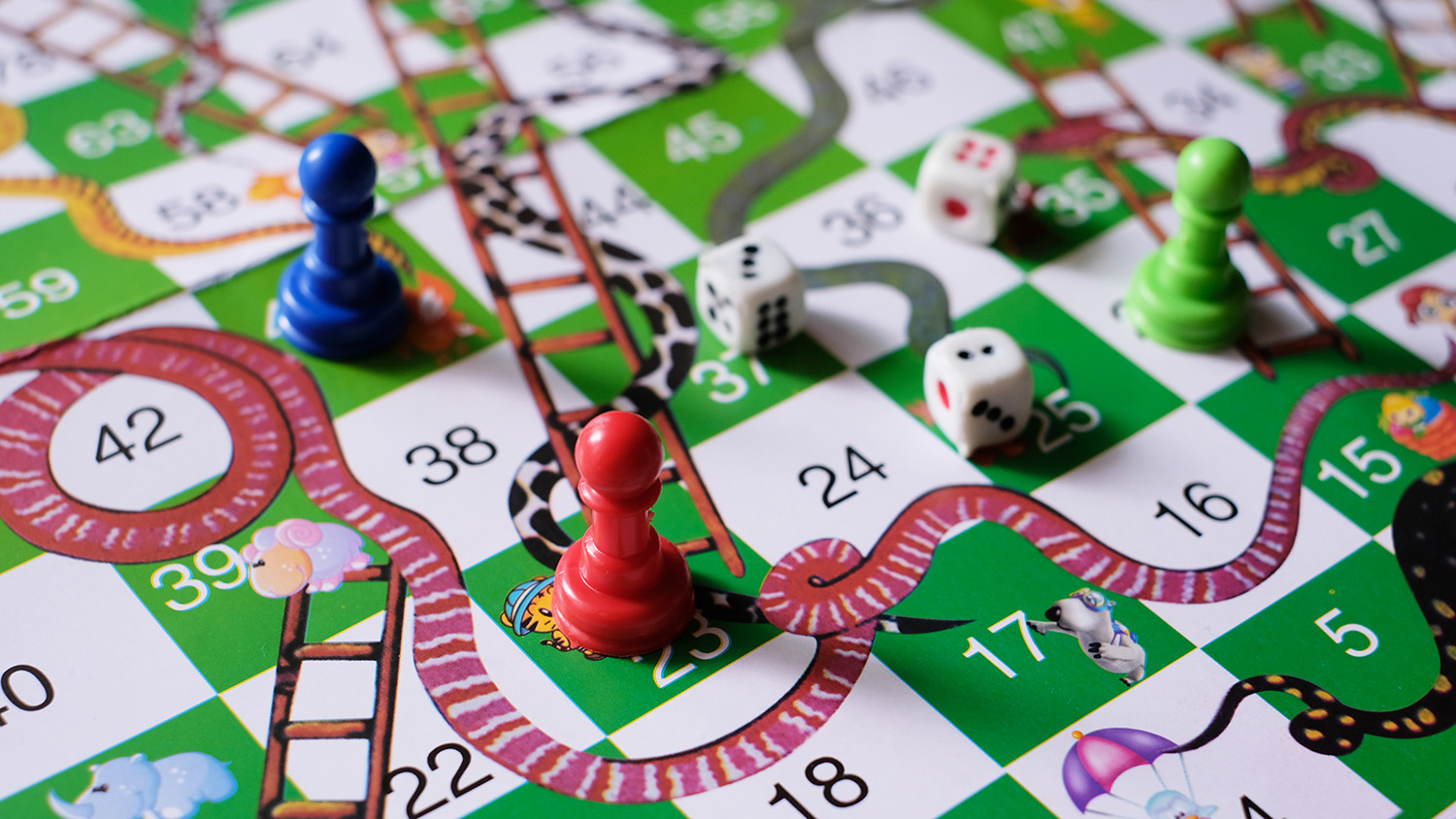 3. Omnichannel Marketing needs to be personal - Personalising your initial message is one thing, but true Omnichannel requires cutting across different channels, jurisdictions and platforms. Anywhere along the way the system can break down. Further complication can come e.g. when items are procured on behalf of someone else. For instance, if another person joins the buying cycle halfway around the cycle, can your systems, processes support this? It may get complicated to think of 'all the angles' and the many environmental variations that might happen to you, your buyer, or within your supply chain!
4. Attribution - This can be difficult if not set up correctly with the right management tools or advice. Systems provided by different, competing suppliers don't always play nice and while there are solutions around this, for example like using api's, they are not always infallible.
5. Security - moving across different platfoms or traversing from the digital to physical (even multiple times) seamlessly can be easier said than done. Each step can be potentially open to corruption, so take advice from cyber security experts who can carry out activities such as penetration testing in both the physical and digital world. Secret Source Marketing often help clients to map out process flows and test the journey, at every junction before going live. Putting measures in place to help safeguard the live environment should be part of your steps towards Ominichannel Marketing.
"Over 35% of customers expect to be able to contact the same customer service representative on any channel. (Zendesk)"
The positives of adopting Omnichannel Marketing
Don't be too put off by our list of pitfalls above. When Omnichannel is executed successfully, then you will have yourself a customer, for life!
Omnichannel shoppers have a 30% higher lifetime value than those who shop using only one channel. (Google)
There are many customer and business and partner benefits with Omnichannel Marketing. A well thought out and executed Omnichannel campaign or operation are offering businesses huge advantages over their competition! Here are just a few examples;
1. Huge customer loyalty - clients experiencing a good process, will become familiiar with your process and be reluctant to try and switch to any other provider, if their experience was a good one. Clients will even be willing to pay a premium if their expectations are always met or exceeded.
2. Omnichannel marketing can provide economies of scale within your organisation, cutting out extra, sometimes unnecessary, costly 'touch points' that add complexity, resource, and the opportunity to get things wrong.
3. Potentially better data - Lots of customers/partners interacting across different channels, can enable a business to collect better data regarding customer user journeys, including both physical and digital interactions. This in turn can be used to refine activities like paid elements more wisely. Gathering data in 'real time' also offers huge advantages, take some well known examples like; Google, Amazon, Facebook etc. Ominchannel Marketing providing quality data is, in itself, hugely valuable.
4. More opportunities with the same client - As a customer moves into different environments, this can in turn offer further opportunities to cross-sell, up-sell and delight that customer.
5. In a world where consumers B2B, B2C are being constantly bombarded with mixed messaging, an Omnichannel can set you apart from the herd. Where empathy and brand values are now the new corporate 'super trait' it is no wonder why companies with seamless Omnichannel marketing approaches outperform those without (read point 6 below regarding increased equity).
6. Equity - New entrants into your marketplace, using the latest Omnicchannel techniques or platforms coud a threat, if your Omnichannel marketing process are being constantly improved, then rival competitors will find it hard to differentiate. Omnichannel marketing can also help protect your brand, with consistency in approach across different media channels, formats and platforms.
"Marketers using three or more channels in any one campaign earned a 287% higher purchase rate than those using a single-channel campaign.

(

Omnisend

, 2020)

Where do you start with Omnichannel Marketing?
To help set up an effective Omnichannel marketing experience within your organisation, then follow these simple rules;
1. Like a military campaign, invest the time with specialists and invest in mapping out your Omnichannel processes and options. Investing upfront at this stage will save much heartache later on down the line. Be mindful to not be too insular in your thinking, but consider the wider environment elements that could potentially derail your perfect Omnichannel journey e.g. competitors, potential regulations, criminal activity, economy...the list goes on.
2. Whether you are B2B, B2C, Third Sector, then consider your channels; Social platforms (Linkedin, Facebook, Instagram, Twitter, Pinterest and the many more besides), website, native and web apps, email, SMS, WhatsApp, Slack and offline (such as retail stores, events, call-center, offices). Try to understand how all of the above can work in harmony with one another not just alongside.
3. Build an efficient sales, marketing, service and operations 'Tech Stack'. There are many tools in the marketplace that can do some of what you require for an efficient Omnichannel Marketing approach, so choose wisely. Secret Source suggest avoiding 'cobbled together' systems and considering solutions that can manage the entire process, from first interaction to conversion and way beyond! (Book a 'Discovery meeting with a Secret Source Specialist if unsure) Read RevOps, for more information.
4. Calls to action. Be helpful throughout, don't always assume your buyer is immediately educated and aware of the process, so help them, help themselves. Be consistent in tone and branding.
5. Invest in a communications strategy and plan. Think joined-up pathways, not repeated messaging. Secret Source have witnessed some good examples (and some terrible ones) which we may post within future blogs (subscribe). Our advice is to get an expert content specialist that can help you work out your target audience persona(s) versus the tone of voice used and the behaviour patterns, considering macro, micro variations.
6. Understand where your target audience is within the buying process i.e. welcome back repeat customers versus new ones.
7. Personalise - Do this as much as you can without constant verification and blockers that may detract from the overall experience.
8. Work out the data that you really 'need' to collect. Respect GDPR regulations, collect data on touch points and interactions not just on the traditional transactional activities all your competitors will collect. Data needs to be timely, accurate and serve a purpose.
9. Keep reminding yourself regarding your core brand values. Sounds tacit, however in the planning and development of an Omnichannel marketing transformation, factors like, core brand values, can be often ignored or underplayed. Your audience will still hold views on your brand in high regard, so check this across channels.
10. Finally, test and test some more. Run through your processes and every potential outcome tirelessly. Strength test, load test, penetration test, you get the message, 'test' everything.
56% of consumers have used their mobile device to research products at home with 38% having used their mobile device to check inventory availability while on their way to a store and 34% who have used their mobile device to research products while in a store. (
Forrester
)
Omnichannel Marketing - Neat Tricks
If you want your Omnichannel marketing to shine above the rest, then try adopting the following best practices:
1. Gamify the process - Reward the buyer and the buyers friends.
2. Strong CTA's - Don't forget the 'calls to action!' i.e. what do you want the buyer to do next? Tell the customer what to expect, then deliver on expectations. Calls to action are an ideal way to learn from the buyer, gathering more information to help you better help them. It can be a virtous cycle of improvement.
3. Be mindful what you measure. In other words, don't create yourself a 'data lake' or worse still a 'data sewer' of information that is not relevant to the short or long term objectives of the business, current/future clients. A neat trick is to report on any new data you think you want to collect. If after three months of recording that data and you haven't acted on it or even looked at it, then get rid of it!
4. Becomingly increasingly common is a customer will start their journey on one device only to switch to another halfway through. Example, in-store checking out latest reviews while on their phone, while linking to social media to find out who is promoting or bought that particular item.
5. Never stop learning. Keep reviewing the process and making small improvements rather than sweeping changes. Using AI empathy monitoring dashboards can also help offer up the inside track on how 'your audience' is feeling about a certain; topic, brand or challenge. This intelligence can be used to enhance your journey before your competitor! Like to learn more about understanding your audience better using AI, then why not get in touch so we can demonstrate? Demo
6. Consider influencers. Influencers can be used at any point to help provide a memorable experience to the customer. Either at entry point to educate the prospect buyer or to help with coversions. Influencers can even be used in Omnichannel Marketing post sale as reassurance and maybe counter buyer remorse or inspire them to share with other potential buyers on a different platform!
7. Review and invest in your user interface and user experience, constantly. Technological enhancements are happening all the time (see point 5), trial, test and decide if they are right for you.
With some good B2C examples already in he public domain, which you have most likely already used or purchased alreadybut never thought about it too hard, for example, Amazon or Starbucks? There are some Omnichannel Marketing brands, like Volvo, that the Secret Source do admire. Before you ask, we don't endorse Volvo or even own one of their cars but have to respect how they are staying one step ahead. Omnichannel Marketing brands you admire, then let us know, in the comments?
Omnichannel Marketing, is not just another buzz word but it is fast becoming a hygiene factor for many businesses.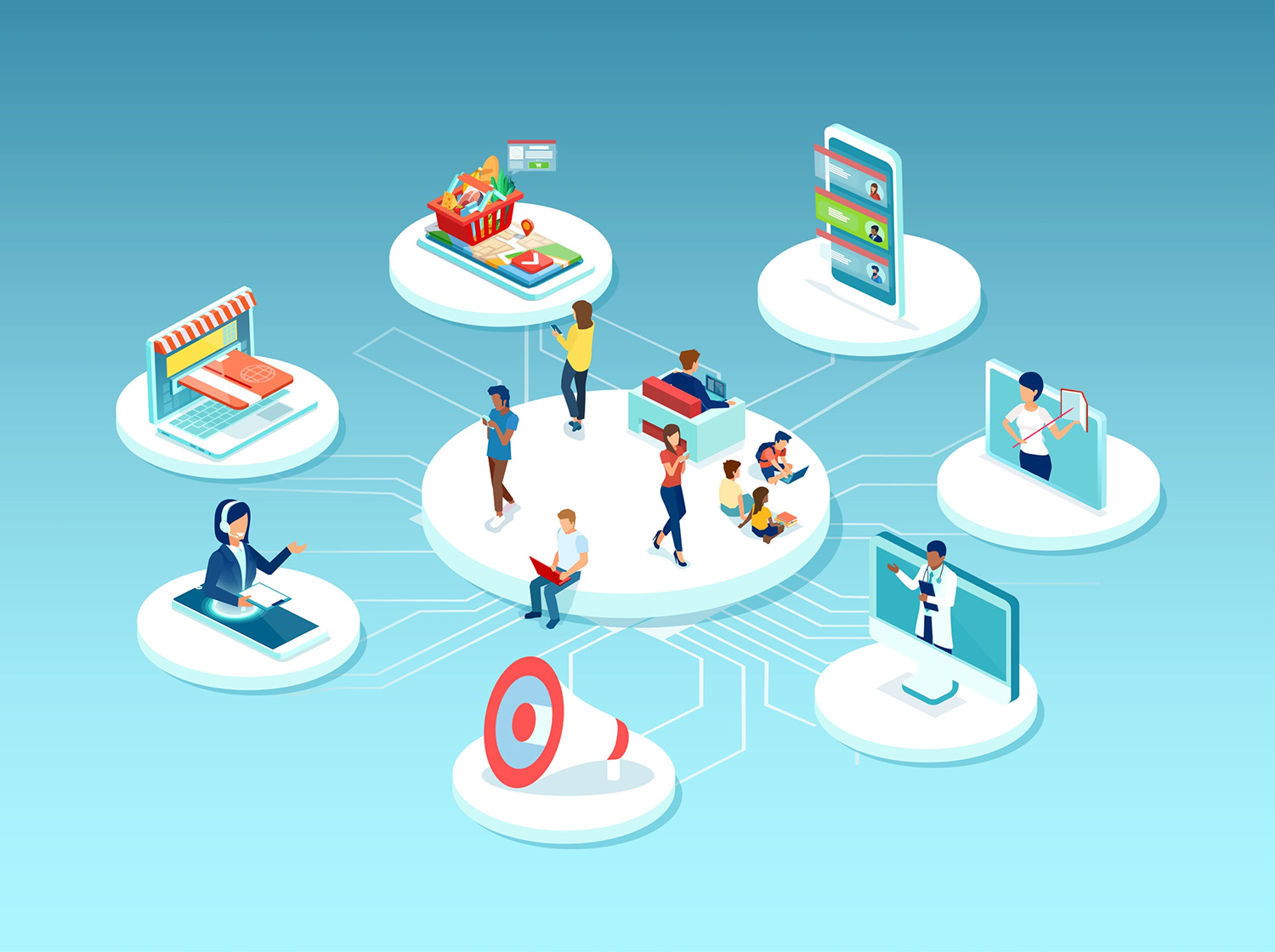 Finally -
Remember to focus on the experience, not just 'the channel' you are using when it comes to Omnichannel marketing. Analysts suggest that customers engaging with your brand using multiple channels and devices may be better customers and future referral clients. Given the right level of investment an Omnichannel approach will offer better long term results and which is why businesses are investing heavily, with platforms developing their roadmaps to accommodate. B2B firms can take lots of ideas from the B2C channels or create their own unique, measured stance to Omnichannel? While Omnichannel Marketing is not a new phenonmenonm it is being more widely adopted since the global pandemic has accelerated the digital transformation. One thing is for sure that Omnichannel Marketing is only going to increase and soon become a hygiene factor and Secret Source Specialists will be on hand to assist!
Not your typical agency, Secret Source Marketing can research, plan, design, build and run elements within Omnichannel Marketing, assets like; websites, Apps, customer portals, data acquisition to CRM and Automation workflows. The first step is often a 'Discovery Call' a painless process where we will discuss what you have currently, your aspirations, your audience and your resources. From that we can can start to give you some options for your Omnichannel Marketing journey.
Sources: https://www.shopify.co.uk/retail/omnichannel-trends