RevOps - For Companies Who Want To Grow!
Revenue Operations or RevOps as it is often termed, is increasingly being talked about in the world of B2B. Revenue Operations is with the intention of helping companies with currently siloed teams to form a more cohesive approach to how they view their business, ultimately leading to a healthier growth trajectory.
RevOps Definition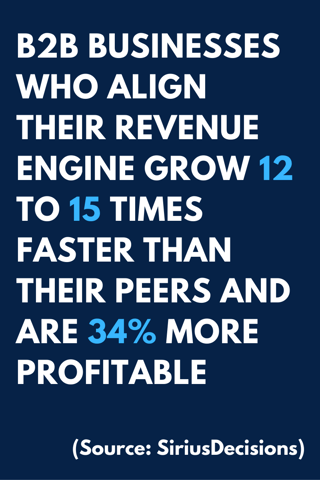 The best definition of Revenue Operations is the alignment of often siloed operational areas such as; sales, marketing and customer service across an organisation. Revenue Operations helps to oversee, identify, make more efficient and strengthen the overall customer journey. Once a RevOps approach is achieved, then it has been proven to improve operational efficiency and accountability across the entire organisation. Businesses that have deployed RevOps successfully, enjoy increased revenue growth by double digits, in a consistent and sustainable manner. To truly have a Revenue Operation approach, overseeing your business is a constant process of improvement, but a model that can add equity to the overall value of the business.
Some argue that RevOps has been around for some time?! So why are business leaders and commentators all of a sudden taking such an interest in it now and setting out to realign their businesses to ensure they function with RevOps?
This article discusses some reasons why Revenue Operations might be a good idea for your business.
Does a RevOps Model Work?
Businesses the world over commonly operate a funnel method; Marketing get me more leads; Sales close the leads and Service/Operations implement/deploy/retain and keep customers happy. This has worked and still works for many organisations. Businesses, be it sales, product/service or marketing orientated have evolved over the decades and the 'sales department' have been more integral with their colleagues in other departments. This has been down to a better understanding and appreciation that everyone owns the customer, and technology has played a big part of this education. Increased competition, being more attentive to the clients' needs and the adoption of SaaS models in software have meant that in order to stay on top, sales, marketing and service operations now all talk to one other to retain and upsell. A clearer understanding of the total customer lifetime value has helped to transition company culture to RevOps. The below helps to illustrate the model that most companies still operate today. The 'traditional' model has helped businesses organise their different departments nicely over the decades, however organisations operating siloed departments, even with an element of alignment and collaboration, are finding themselves up against competitors who are moving or moved to a RevOps Model. RevOps companies are at an advantage immediately, with Revenue Operations leaders able to spot bottlenecks, poor quality and duplication across the business and importantly they are empowered to take action.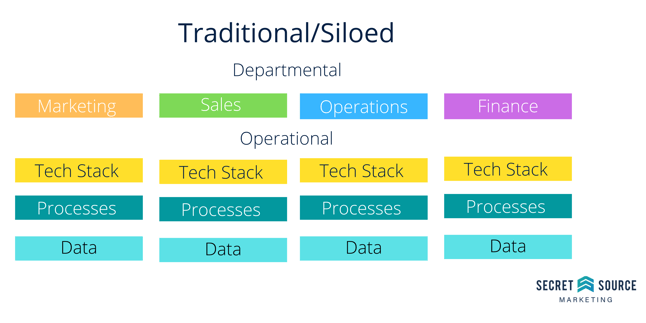 Below Revenue Operations organisational models look to align technology, data and processes and in turn create a less frictionless environment for all stakeholders internal and external;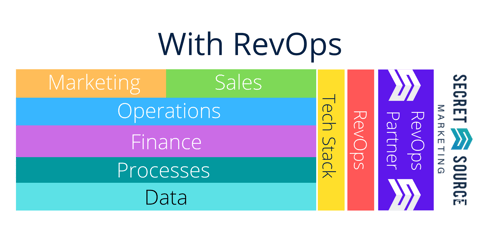 Above illustrates an example in how RevOps streamlines a business, allowing it to pull together targets and KPI's. In turn Revenue Operations leaders are best placed to help colleagues, clients and prospects, by providing clarity and robust process rather than passed around from department to department. A RevOps partner is then able to concentrate on helping the entire organisation with the experience they gain from multiple clients. Because RevOps is not a beginning and end journey, and more like a flywheel, then as such it needs maintaining to eliminate as much friction as possible and the ability to evolve as the many different macro and micro market variables change over time. A RevOps partner allows the RevOps Leaders to stay one (preferably more) steps ahead while the business operates.
RevOps In Numbers!
Gartner Predicts 75% of the Highest Growth Companies in the World will Deploy a RevOps Model by 2025 (Source:Gartner 2021)
According to a recent 2020 LeanData report:
80% is the year-on-year increase in the number of organisations currently building a RevOps model within their business.

58% of B2B organisations now have a dedicated Revenue Operations (RevOps) group in place already or are in the process of building one.

30% of these organisations see measurable improvements aligned with their business growth objectives using RevOps.

B2B businesses who align their revenue engine grow 12 to 15 times faster than their peers and are 34% more profitable (Source: SiriusDecisions)

companies that align all go-to-market functions outperform those that don't, seeing 15% more profits and 19% faster growth.

38% more deals and post 208% more marketing revenue, according to HubSpot reports.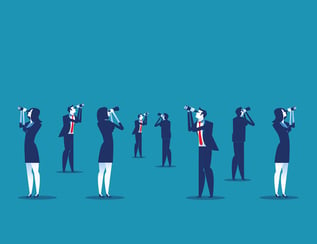 Four Tell-Tale Signs That You Need To Adopt RevOps?
No one pane of glass! A business is not able to confidently oversee and monitor the customer journey right through from stranger, customer to long-standing customer and promoter of your brand. Different systems and solutions across the business reporting on different elements. Possible unidentified duplication of efforts and conflicting evidence.

Friction between departments. No true understanding of the KPI's and challenges other department have. Combined with no real appreciation what challenges other professionals within the business may face.

No real owner of the whole end-to-end process. Lots of chiefs and specialists all trying to do the right thing.

Feast and famine in revenues. No clarity on the long term vision and finding it hard to scale.
You will have noticed that the above points are intertwined...this is what RevOps aims to eliminate.

Pros To Adopting RevOps?
Understanding the client journey and therefore able to quickly elim

inate pinch points and waste of time, money and effort.

Increase in morale. Employees understand the part they play but work together in achieving the shared goals.

Happier customers. Clients are looked after better and resources are available, resulting in retained clients, but also referral clients.

Less peaks and troughs! More predictability in workload and revenue.

Less time, money spent on maintaining and monitoring different systems and solutions.

Ownership. A RevOps Officer/Director/Leader can help identify where constant improvements can be made.

Continual improvement. Discovering and improving is a continual process which is easier within a RevOps model

Increased revenue growth!
Where Do I Start?
Simply put, with your; People, Processes and Technology Stack
PEOPLE

- Appoint an owner of RevOps and empower them to make the transition. Partner with an agency who have specialists who understand RevOps and able to implement your TechStack without disruption to your business.

PROCESSES

- Agree your processes that will enable you to define the improvements that need to be made

TECHNOLOGY STACK

- Sort out your technology stack and create one pane of glass to view, report and proactively monitor the end to end process.
Secret Source specialists are currently seeing more and more technology under review as most internal IT infrastructure have undergone massive pressures as a result of the pandemic. Some companies have sped up their plans and investment, while others have had to completely pivot!
Organisations have put their CRM data, automation and supporting systems under the spotlight to find a better way. Business leaders no longer want end of the month reporting, they require/insist on access to real time data.
However, the problem they face is siloed reporting, from fragmented systems causing inefficiency and incomplete insight to base those decisions. Secret Source are helping clients fundamentally align their TechStack so they can get a complete picture of their business. Using best practice and experience with successful past projects the team are working closely with clients whilst practising what they preach!
How Long Is RevOps Around For?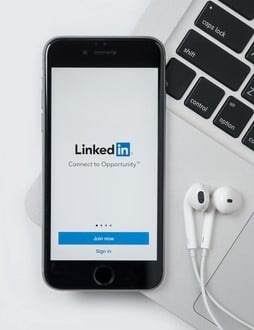 A quick scan around LinkedIn and Glassdoor and you'll find that there are already Revenue Operations job titles (why not try typing RevOps or Revenue Operations into Linkedin to see for yourself?). RevOps is not a new phenomena, but it has been growing pace over the last 18 months. Depending on the size and nature of the business, organisations might require one or multiple revenue leaders. While the term 'Revenue Operations' can suggest that a company is 'only' focussed on revenue and not the customer or technological enhancements, there are alternative job titles being used. The mission is still the same, to oversee the entire business, eliminating duplication, inconsistency and creating a better experience for the lifetime of the client. As identified, the positive of RevOps is that it is a continual process of improvement inside your business and focussed on delivering long-standing, sustainable growth.
What Are The Biggest Challenges RevOps Will Face?
As sectors and technology evolves then so will the challenges that will face RevOps Leaders. Currently, one of the main reasons hindering an organisation achieving RevOps is culture and adoption. The vision to drive this through will determine the velocity or indeed the longevity of such an initiative. Secret Source have witnessed that using people who are objective and have an eye for detail as well as experience helps.
Sponsoring RevOps is driven from the top, and must be considered as a medium to long term vision amongst the executive team. The challenge will often come when most executive leaders cannot afford to disrupt current practices in fear of affecting existing sources of revenue. The perception of who owns 'revenue' inside a business is also often a grey area depending on the maturity of the organisation. Leaders often agree that 'everyone; inside the organisation should own RevOps at every level, and an owner(s) to be strategic and objective enough to drive RevOps. Important to note, be careful not drive a ruthless revenue agenda with disregard to your marketplace needs and wants, but rather RevOps should be seen to directly benefit your target audience with resources better deployed on the right activities for growth.
Important Next Steps:
If you want to review with our business strategy advisors on your potential for RevOps and how to get it off the ground or indeed your own RevOps journey needs direction, then Secret Source can help. Secret Source take both a strategic, tactical review of your market, current processes and technology stack to help you manage your future RevOps.
Together we will agree on the metrics - RevOps is ultimately about growing the business. here are a few RevOps Metrics to consider;
Win/Loss ratio

Customer churn and cost of retaining customers

Velocity of pipeline

Cost of acquiring new customers

Renewal, upsell and cross-sell

ARR (Annual Recurring Revenue)

Data accuracy - forecasting, renewals

Total addressable market

Market knowledge - competition
From An Operations Point Of View Here Are A Few Activities To Consider;
Mutually respect the challenges and activities within the different areas and learn how to share the responsibility - Mutual trust with then build over time.




Tech Stack - Use your Tech Stack to help give a frictionless experience to customers and prospects, but importantly amongst each other. Define ownership at every level.




Continual improvement - To create a virtuous circle or improvement, then inject training and review into the move to RevOps. This is often overlooked as the day-to-day takes over and the value not often visible to most, however RevOps is not a master plan to follow it is a process of constant refinement




Appoint an owner of RevOps to provide focus and encourage champions within different skill sets to help instil the transformation.

Support the RevOps teams with objective specialists who can be proactivley working on the next stage(s) of improvement.
But Why Stop There?
How can Secret Source Marketing help you with your RevOps Model? RevOps is about scaling/growing in the right way. By setting up the right infrastructure allows a sustainable, measured approach to business growth. Secret Source can not only save 70%+ on the costs of your overheads when it comes to marketing, but by assisting as your RevOps partner we can help you achieve year-on-year growth. Secret Source work with CEO's, Sales & Marketing Leaders, Business Owners and Investors, but we also work closely with Operations, Product, Service and Finance Directors. Secret Source believe that RevOps should not start and end with just; Marketing, Sales and Services, but the whole operation understanding the part they can play.
Finally...
We all agree that the world has changed and will continue to evolve. With different working practices, marketplace environments and emerging technologies, companies who are working towards a RevOps model/culture are seeing a notable change in growth compared to those companies who are not and we all know what happens when we all fail to pivot!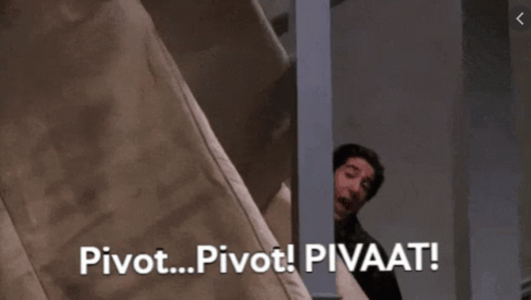 Book your Discovery Call below and start your RevOps Journey!
Subscribe to the Secret Source Blog for more insights, case studies and interviews regarding RevOps.