What is Sales Enablement?
What is Sales Enablement and why is it important? Is it just another buzz word for what sales professionals were doing anyway, or is it really going to help shape the sales team of the future? Discover what exactly is sales enablement and how could it possibly help your sales team, moving forward.
Simple definition of Sales Enablement
Simply put;
"The act of Sales Enablement is enabling your sales professionals and customer-facing specialists to access the right information at the right time during the sales process. This is achieved by having a combination of cleverly-engineered assets (digital and physical) at the sales professionals' fingertips. With the aid of sales automation systems and technology, improved Sales Enablement can help a sales team become more efficient, consistent and accurate. Ultimately, providing a better experience for customers, prospects, partners and your salespeople" (Secret Source Marketing)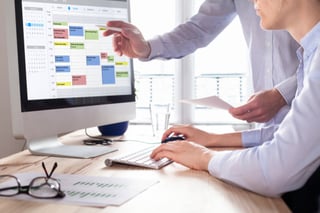 Why is it Important?
Now, more than ever during the global pandemic, field sales people have become inside sales people, overnight. Sales professionals not only have to position themselves and their companies they represent, but they must also stand out of the crowd while operating remotely!
Therefore, Sales professionals now require effective and more ingenious assets, selling tools to help them educate, nurture and convert their target audience. They then have to execute this in a professional and personalised manner.
Current Challenges with

Sales

Enablement
With sales professionals turning inwardly for help, they require up-to-date sales and marketing assets, effective systems to deploy them and an effective way of measuring their success. Sales people need more than brochures, leaflets and technical documents nowadays. Instead, they require items like interactive selling tools, video assets, with helpful and well-researched content. Knowledge gaps to where and how these array of assets can be obtained has led to disruption within many companies globally. With the best intentions to get hold of information to place in front of a prospect, customer or channel partner, has in some case resulted with sales people 'taking their own initiative' and using the collateral or assets at the wrong moment or inappropriately. Becoming a one-person-sales-and-marketing-content-generating machines. While this proactive approach is commendable, it has resulted in mixed messaging to market, inaccurate information being sent out and an overall poor experience for all involved. Different adoption rates within sales or pre-sales ultimately leads to frustration for both the sales professional and recipient.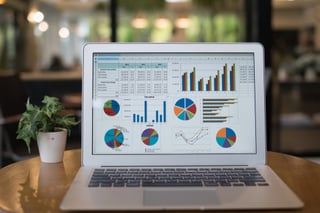 Equipping for Success
Providing useful assets that can be found, understood and deployed in the right manner and at the right time, requires a mixture of key components.
A sound

sales

and marketing strategy

Good internal education on the company's offering

Clearly-defined parameters for

sales

people to operate within
Good

sales

and marketing alignment across the whole organisation
Sound

sales

enablement

tools and technology
An understanding of where to find and when to use marketing materials or

sales

enablement

assets

The ability to accurately measure the process and results, with an effective positive feedback loop.




A less stressful

sales

leadership and

sales

professional relationship

A positive customer, prospect, partner and employee experience

Sales and marketing alignment

Improved company reputation

Improved employee retention

.
Where to start with Sales Enablement?
Spend time with your management team to map out the desired paths for your audience

Examine the different types of assets you have and what you need

Work out some innovative, disruptive campaigns you can use to differentiate yourself from the noise out in the marketplace

Have discussions with your sales team to understand what education is required. Then enable and empower them to understand what is available to them

Invest some time to reflect on what technology you have in place to help orchestrate your above objectives.
The above list is not exhaustive. You can make your objectives as detailed or as simple as you want, based on the variables within your micro and macro environment.
Sales

Enablement

Platforms and Tools
Depending on the term searched for, there are several definitions including; sales enablement, acceleration tools, sales automation and market automation solutions/systems available to you.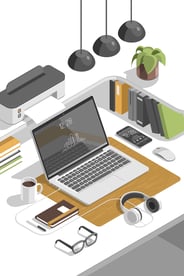 Choosing one can be confusing. The specialists at Secret Source work with companies to help find the most suitable sales enablement solution to fit an organisation, at whatever stage of growth they find themselves and what they are trying to achieve. If you want to understand some of the tangible benefits of a Sales Enablement Solution, then read 'Make More Sales Deals, Not More Admin' that will help to explain the many features available to you and your team.
Sharing some Secret Source insight;
No matter what size your organisation, then appoint someone responsible for continually monitoring the sales enablement process.

In the current climate, waiting for the master plan that may never come is not an option, you need to act now! Start off with small improvements and build from there.
If you would like to talk 'Sales Enablement', from anything including which assets to use, campaigns or technology, we've got you covered. Secret Source Marketing have got over 20 years' experience and the automation, sales enablement specialists on hand to help you.
Stay safe everyone!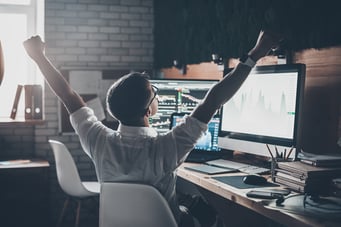 Readers also found useful: