How to keep your customers engaged during lockdown
It's now 10 weeks into lockdown – but, who's counting? And it's easy to let communication with your customers slip.
Instilling customer confidence and reassuring them that you're still there for them when they need you is more important than ever, however.
Whether it's business as (a new) normal for you or if you've had to temporarily pause operations, there are ways to keep serving your customers during these challenging times.
Here are 6 top Secret Source tips to help keep your customers engaged.
1. Host webinars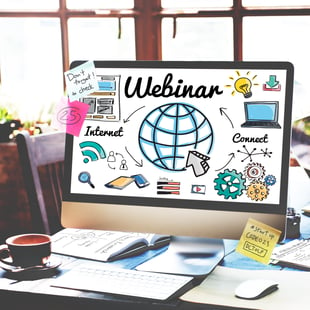 Webinars are a great way to share valuable information with your audience while demonstrating your business as an expert in its field.
Having a solid plan is key to a successful webinar.
Be clear about your purpose from the start and create an outline to follow when coming up with the perfect script.
When choosing a topic, remember to think about who your buyer personas are. In this current climate, what information would they find most helpful?
Eventbrite is a free way for people to sign up to your free webinar – and don't forget to promote it on your socials and via email!
2. Stay connected
The worst thing you can do at this time is to stay quiet.
Let your customers know your status and what steps you're taking to comply with government guidance. Trust us, your customers will empathise with more you if you communicate with them effectively and honestly.
Whether that's through email, video calls or picking up the phone, your customers will appreciate that you are reaching out to them and keeping them updated.
The personal touch goes a long way. So, take the time for a quick call to find out how each of your customers are doing and if there is any way you can help them.
3. Keep teams equipped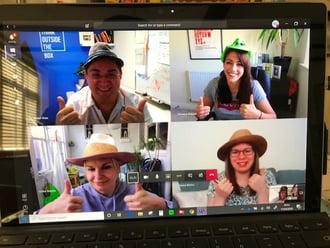 Home working can come with a host of challenges (and advantages) for most people.
Not being able to stay properly connected with your colleagues can make things worse. Ensure your team has the right collaboration tools to stay in contact and update each other on their progress at least once a day.
Keeping your teams connected keeps things organised, simple and boosts productivity. This is key to maintaining the high level of customer service your customers have come to expect from you.
Popular tools that many businesses are using include:
MS Team
Zoom
GoToMeeting
Google Hangouts.
4. Post regular blogs
Blogging has so many business benefits, not least engaging your audience. It helps drive traffic to your website, build trust and establish your business as an industry leader.
Post relevant blogs that focus on your customers' needs to show them that you care about helping them develop and succeed.
For added engagement opportunities, repurpose snippets of your content for social posts or videos, and send your latest post by email, as well as posting it on industry forums and socials - like so...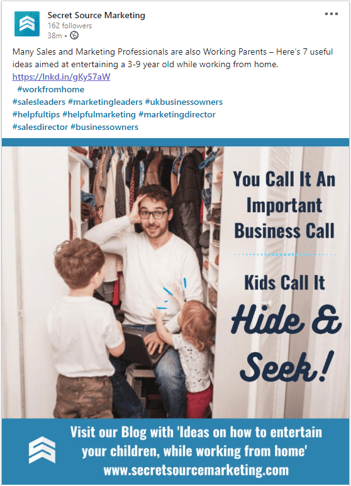 5. Get involved in specialist forums
Speaking of industry forums, engaging with others online is a great advert for your brand.
Assign some time to these channels with your own specialists and help people who are looking for the answers you can provide. Or, start your own discussions and exchange ideas with other members. You never know, you might gain valuable insights into your own business, which you might not have otherwise thought about.
Specialist forums are also a good way to find out what your target audience is searching for – an ideal way to generate ideas for engaging content!
6. Embrace social media
Social media is a sure-fire way to engage with your customers.
Post regularly with relevant, helpful and compelling content to get your audience liking and commenting on your posts.
Did you know that a social media post accompanied by a photo is ten times more likely to get engagement? So, remember to post an image with your social posts for optimum customer engagement. Canva is a great tool for creating on-brand social images for free. Here are a couple of our examples...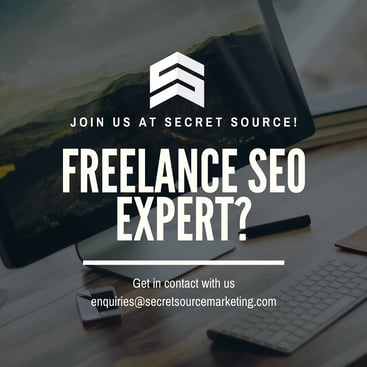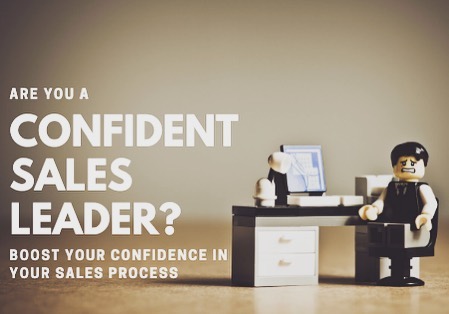 Social media is also the perfect platform to praise your hardworking staff during lockdown. Not only will your staff appreciate the recognition but acts like this really help to humanise your brand.
For more sales leader tips and engaging your audience, subscribe to our blog today.