Secret Source Wishing You All A Very Merry Christmas
A year in perspective
This year has not been a quiet one, we've seen new start-ups flourish, new client brands onboarded, while other customers have been successfully acquired. Secret Source was honoured to be invited to speak at events and even mentor other businesses on behalf of Cambridge University. Reflecting on the world of sales and marketing much has happened and not just in the way we work.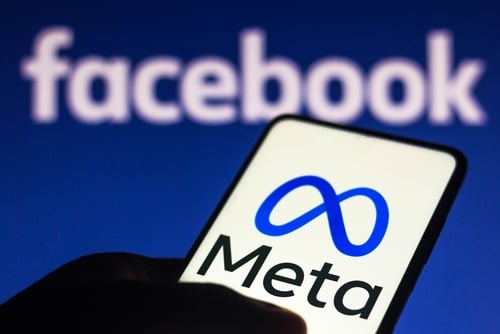 In the world of social platforms, Facebook renamed itself to Meta, the rise and stagnation of Clubhouse, the continued adoption of TikTok by many more millions, not just the 'Tweens'. From a Secret Source perspective, we revamped our own website and socials, researched and posted a load of useful insights and helpful blog content, ran competitions, workshops, tested the latest technology, check it out www.secretsourcemarketing.com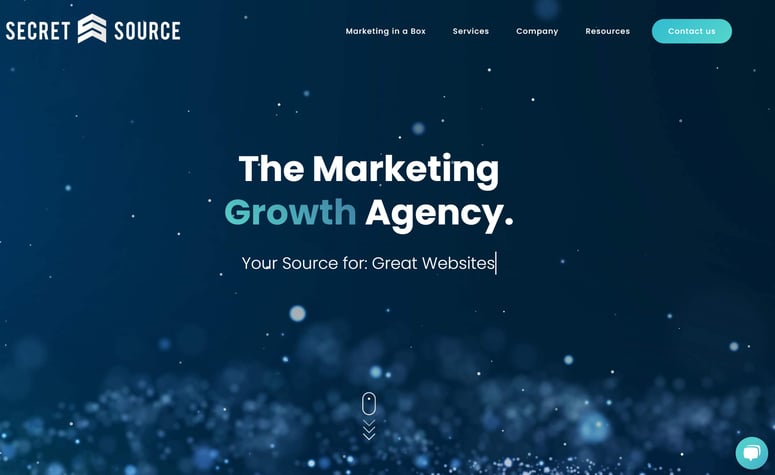 Back to the office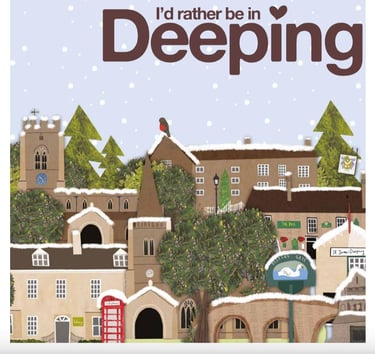 After working at home for many months, we were delighted to get back to our beautiful offices and help support the Library, as well as seeing our colleagues in person again. Secret Source works with clients all over the world, but being part of our local community again is important to us. This year we have supported more local businesses with their digital marketing and plan to support more in 2022.
Sporting our new branded corporate gear and plans to spruce up our offices, then follow our social channels in 2022 to find out more!
Back to business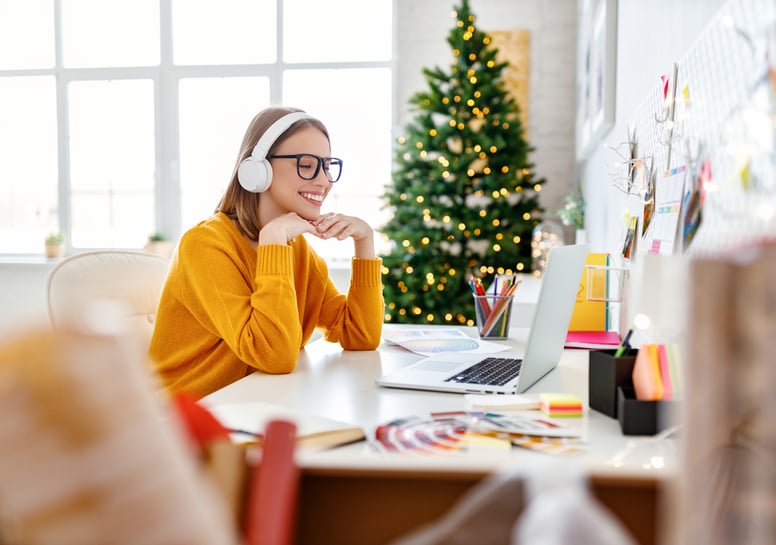 During the national/global lockdowns, Secret Source kept on running to support our clients and prospective clients in their race to 'get digital'. We didn't have to furlough anyone thankfully, and we are proud of the whole team who demonstrated our core values perfectly (see web landing page for our core values).
Back to business, we will continue to support sales and marketing professionals, business owners and investors to help grow their business. As a digital marketing agency, at our core, we've helped companies get the most out of their digital transformation strategy with specialists in strong website design and web build talent, including Search Engine Optimisation, paid campaigns, social media management and copywriting. We also provide sales and marketing consultancy, graphic design, market research, and a dedicated Hubspot Partner.
It was starting to look a lot like Christmas, in July!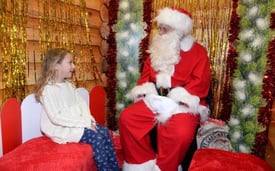 Getting into the Christmas Spirit is easy for us 'Secret Sourcerers', here at the library we even have our own Santa's Grotto and a real life Father Christmas! Honestly, how many offices can claim that!? However, did you know that in the height of summer, when the barbecues are being lit and paddling pools filled, some of our clients have to prepare in advance for their Christmas and New Year campaigns?
So in July (or even January!), the Secret Source team have to get into the Christmas spirit by helping to develop Christmas campaigns. Web landing pages, packaging design, newsletters, emails, brochures, promotional material, data - this all needs to be ready for the festive holiday season. Christmas preparations have always been early for our B2C and retail clients, however the B2B markets now also invest earlier for the festive season.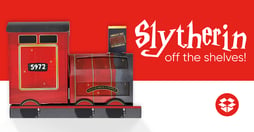 So remember, when you're knocking back a nice cold cocktail in the summer sun of 2022, like Santa's elves, the Secret Source team is busily making Christmas.
Try our team's favourite Christmas Cocktail recipe here...
The Christmas Moscow Mule!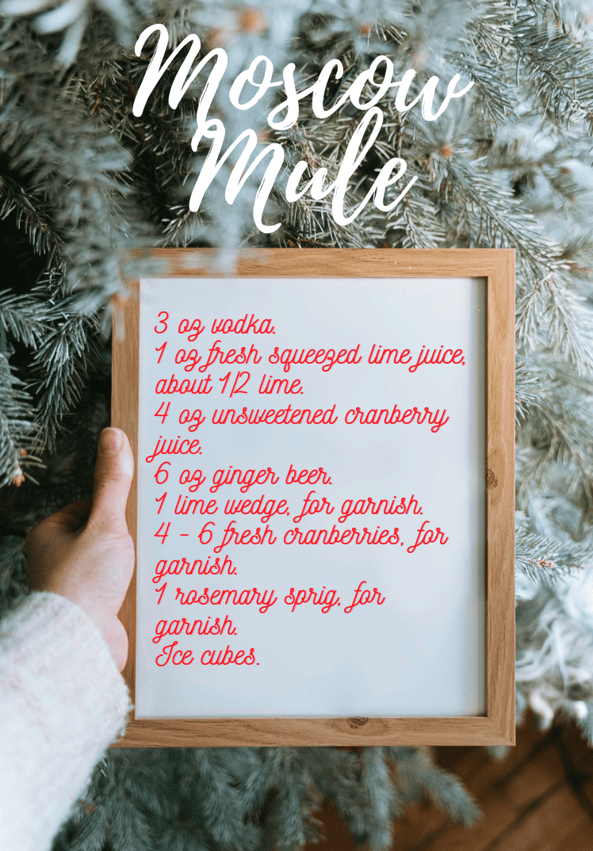 Marketing, sales and business trends in 2022
There are many terms being bandied around currently: omnichannel, short-form content, micro-influencers, the list goes on! So be sure to check out Secret Source's featured blog regarding our predictions for sales and marketing in 2022. Follow our feeds to get the lowdown first! However, as a sneak peek, let us share some pointers in advance.
The adoption and use of video in B2B will increase, not only as an educational or promotional delivery method, using platforms like Linkedin, Instagram, YouTube, but within the sales cycle. Direct videos recorded and sent to personalise a message to a prospect or client rather than countless emails. Video messaging as part of the sales process has been proven to work in Account Based Marketing (ABM) activity. With the technology becoming more accessible and video packages more intuitive to edit a video, then it is a useful tool to use (to find out more or a demonstration, then get in touch).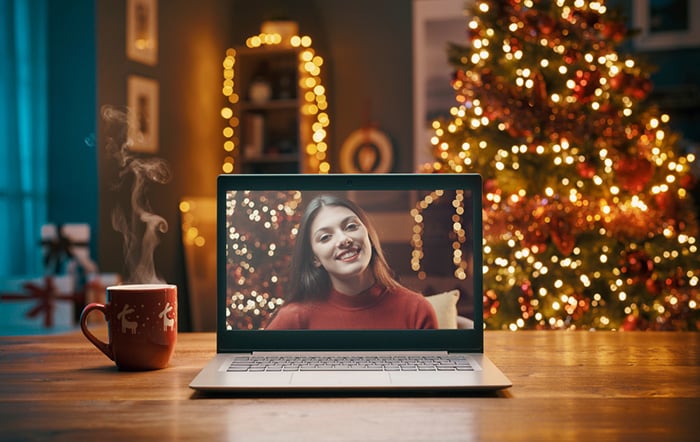 The use of sentiment analysis to help brands identify the actual of future challenges of their audience will also increase. Secret Source has been successfully using sentiment analysis as a secret weapon for our customers to leverage and get the inside track on their competition. As the education and awareness increases regarding the use of 'sentiment' and 'empathy' then so do its different uses. Challenges of this form of data have been the lack of a well-defined budget for such an activity, as it doesn't often fit within the traditional budgets within sales and marketing.
The other barrier Secret Source has found is that market intelligence is too valuable to share, and so there are a lack of meaningful case studies. However, Secret Source can give you the inside scoop on how this solution is used successfully, so feel free to book a discovery session with us here if you want to learn more.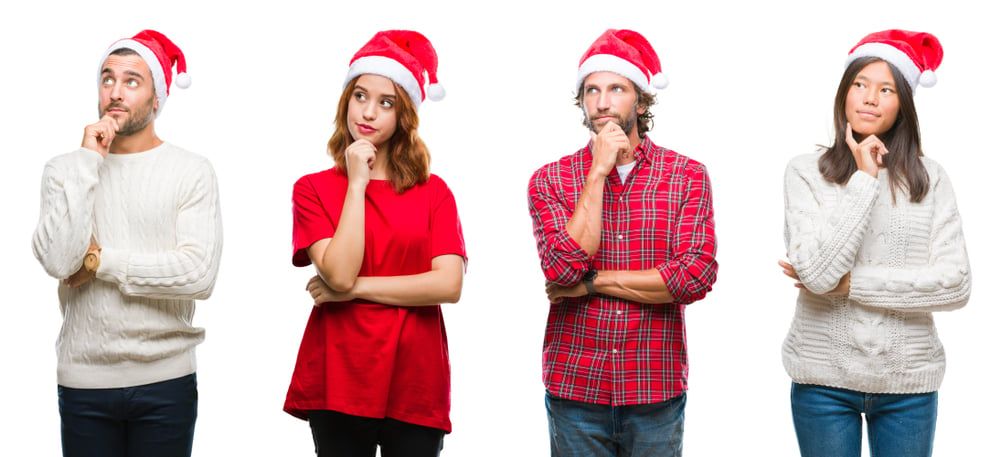 One of the other clever sales and marketing activities is 'intent marketing'. Finding your ideal prospect early on in their buying cycle gives a sales and marketing professional a distinct advantage. More sophisticated than clickbait and more proactive than 'remarketing', instead 'intent marketing' consists of carefully crafted content placed within independent, affiliate sites other than your own. Engagement with such articles helps to build up a pattern of prerequisite requirements, which in turn is valuable to brands when wanting to know who to engage with and when.
Focussed engagement early on with your defined buying cycle can set the individual on a more positive and frictionless path than that of your competition. Not only does this help a brand to engage earlier, but can provide for a positive experience for the buyer. Intent marketing can be done in a variety of ways. To find out how you can make intent marketing work for you, then why not set up a meeting with us in 2022?
To get the full article regarding the latest sales and marketing trends first, then be sure to follow us on your preferred social platform - Instagram, Facebook, Linkedin or Twitter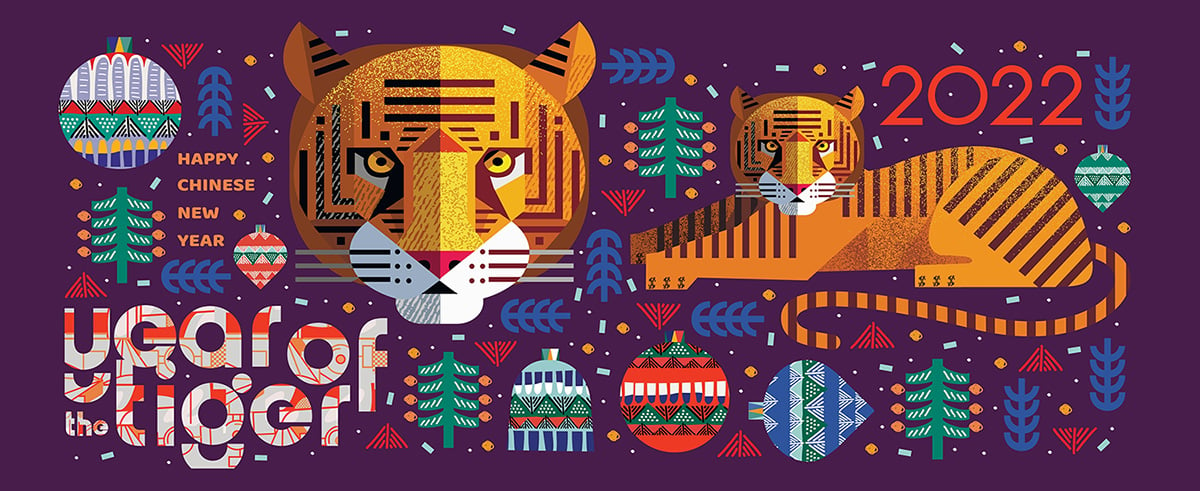 Looking forward to 2022
Despite listening to the media about all the things that will potentially happen, there is a lot to look forward to in 2022. Think positive, for example it is after all the turn of the Tiger as the zodiac sign for Chinese New Year. The sign of the Tiger signifies bravery, competitiveness, being unpredictable, and confident. Certainly, at Secret Source, these attributes describe us nicely! Secret Source is also planning to continue to share our interesting sales and marketing vernacular in our ongoing series, check out #1 - The Firework if you missed it?
From the whole team we would like to thank you for partnering with Secret Source and like the Tiger, together let's disrupt your market, positively, and remain competitive in 2022!
Thank you and Merry Christmas, see you in 2022!